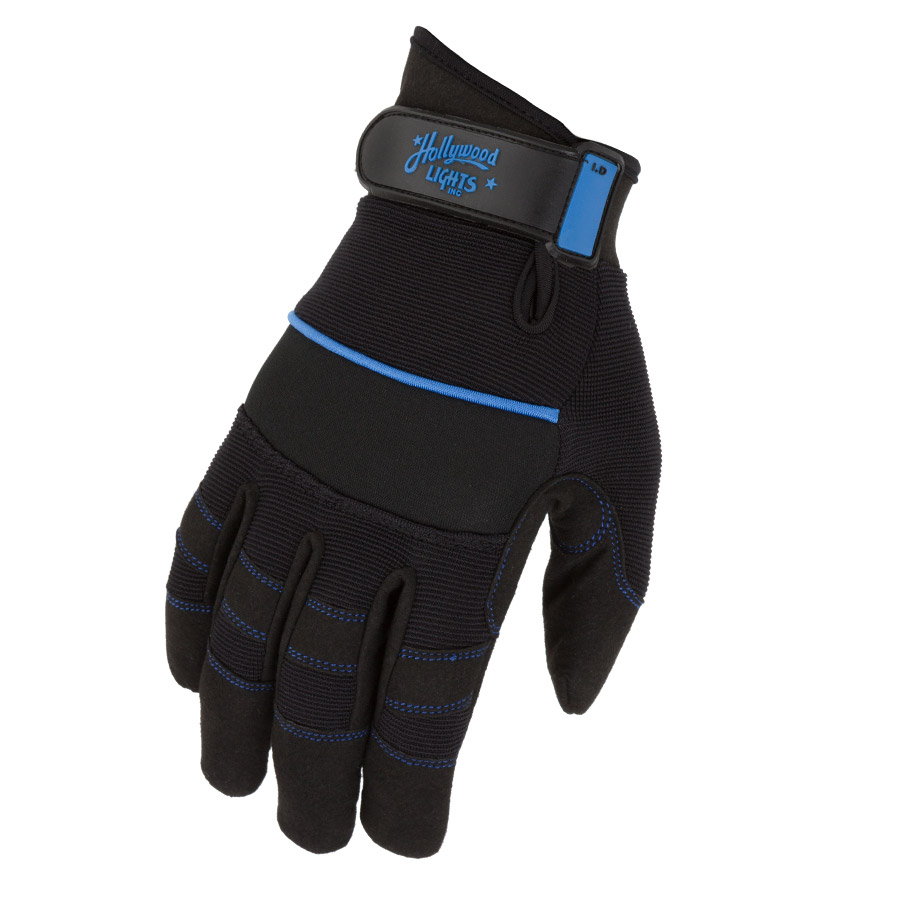 1
Customised with the Hollywood Lights Inc. Logo
2
A revised colour for the write-on ID tag corresponds with the company logo.
4
Dirty Rigger® double stitching remains in key wear areas. Produced in blue to support the company's colour scheme.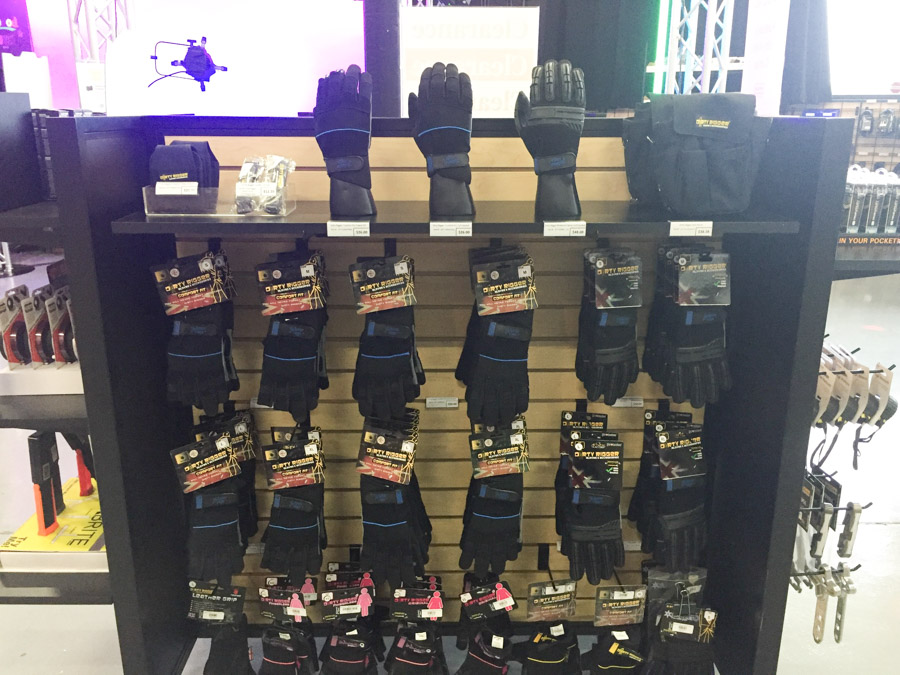 CUSTOM BRANDED DIRTY RIGGER® FOR HOLLYWOOD LIGHTS INC.
Ever thought of custom branding your own range of gloves? We spoke to Hollywood Lights' Victoria Durlin to find out why they chose Dirty Rigger®
Client: Hollywood Lights Inc.
Products: Custom Branded Dirty Rigger® Gloves & Accessories
Established in 1948, Hollywood Lights, Inc. has been a part of the Portland and Seattle area for over 60 years – covering events, electrical contracting, sales, and rentals, they've grown to become one of the most trusted providers in North West USA.
Having been dedicated dealers of Dirty Rigger® Gloves & Accessories for over 5 years, Hollywood Lights Inc. recently worked with Dirty Rigger® to produce a line of custom branded gloves & accessories to add to their existing range.
"We choose Dirty Rigger because the distributor assistance is excellent, the product line grows, and the option of custom branding their products with our company details is a great option". Said Victoria Durlin, Store Manager at Hollywood Lights Inc.
Victoria continued: "The Dirty Rigger line is used in our sales room to be purchased by customers and internal employees. The Dirty Rigger line has become one that we turn to for all our grip needs, and aids us in protecting our teams out on job sites".
Dirty Rigger Product Manager Steve Marshall said: "Hollywood Lights inc. were one of our first distributors in the USA. They're so enthusiastic and work with us to grow the awareness of the brand in the US. They've got a great team with years of industry experience, it's no wonder they're so well renowned in their industry."