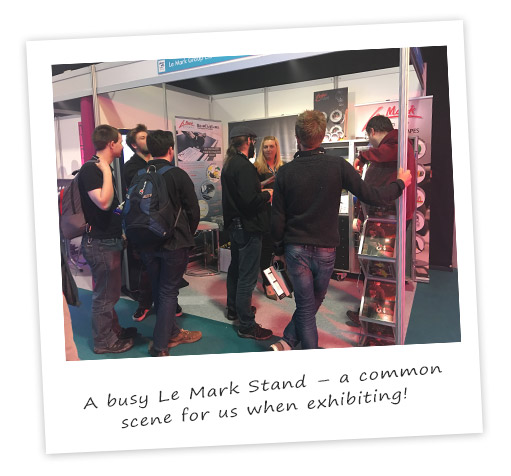 PLASA LEEDS was busy, busy, busy…
Dynamic duo Hannah and Leanne from the sales team attended this year's PLASA Focus Leeds which meant two things: lots of hard work and lots of selfies!
Things soon picked up and it wasn't long before the girls were bombarded with enquiries for everything from for our tapes and printed labels to Dirty Rigger® and flooring but this was nothing new:
"This is the reason why we keep coming back to PLASA Focus Leeds – it's always been a successful and personal show because all the stands are of a similar size so you don't get lost in all the fancy lights." said Leanne.
We've let them out again… sorry!
After the enquiries had been seen to it was time for some networking – and photos!
"PLASA Leeds has always been an important exhibition for us; it gives is the chance to catch up with existing customers and suppliers as well as meet new people within the industry" said Hannah.